North Korean long-range rocket fails shortly after launch
By BNO News
PYONGYANG, NORTH KOREA (BNO NEWS) -- A long-range rocket fired by North Korea on Friday morning failed about a minute after takeoff in an apparent failure, South Korean and U.S. officials said. It comes after weeks of international pressure on North Korea to halt the launch.
A spokesman for the Korean Committee for Space Technology announced through state-run media in mid-March that it planned to launch a weather satellite, called the Kwangmyongsong-3 (Bright Star-3), on a Taepodong-2 ballistic missile to mark the 100th birth anniversary of the late North Korean leader Kim Il-sung.
The Kwangmyongsong-3 was launched at 7:39 a.m. local time on Friday from the Sohae Satellite Launching Station in Cholsan county of North Pyongan province, according to South Korean and U.S. officials. "The missile was tracked on a southerly launch over the Yellow Sea," the U.S. Northern Command said in a statement.
Both South Korean and U.S. officials believe the rocket failed about a minute after takeoff, after which the debris landed in the Yellow Sea. "Initial indications are that the first stage of the missile fell into the sea 165 km (102 miles) west of Seoul," U.S. Northern Command said. "The remaining stages were assessed to have failed and no debris fell on land. At no time were the missile or the resultant debris a threat."
More than four hours after the launch, state-run media in North Korea had still not reported on the launch and the subsequent failure. Previously, in an unprecedented move, the North Korean government had allowed dozens of foreign journalists into the country to cover the launch. However, the foreign journalists were not given any information on Friday.
White House Press Secretary Jay Carney called Friday's launch a 'provocative action' which threatens regional security, violates international law and contravenes North Korea's recent commitments. In return for U.S. food aid, the North Korean government had agreed in early March to a moratorium on nuclear tests, long-range missile launches, and uranium enrichment activity at one of its nuclear facilities.
"While this action is not surprising given North Korea's pattern of aggressive behavior, any missile activity by North Korea is of concern to the international community," Carney said in a statement released by the White House. "The United States remains vigilant in the face of North Korean provocations, and is fully committed to the security our allies in the region."
Carney emphasized that North Korea will only show strength and find security by abiding by international law and living up to its obligations. "North Korea is only further isolating itself by engaging in provocative acts, and is wasting its money on weapons and propaganda displays while the North Korean people go hungry," he said. "North Korea's long-standing development of missiles and pursuit of nuclear weapons have not brought it security - and never will."
British Foreign Secretary William Hague also expressed his concern about the launch and said Britain's Permanent Under-Secretary Simon Fraser will summon the North Korean Ambassador to Britain later on Friday. "[He will] make clear that the DPRK can expect a strong response from the international community if it continues to develop its missile and nuclear capabilities," Hague said, referring to North Korea by its official name. "I strongly urge the DPRK to suspend all missile and nuclear-related activity and to commit to re-engaging with the international community."
Meanwhile, in a joint statement, the foreign ministers of the Group of Eight (Canada, France, Germany, Italy, Japan, Russia, the UK, and the U.S.) also condemned North Korea's rocket launch. "We are ready to consider, with others, taking measures responding to all activities of the DPRK that violate UN Security Council Resolutions, and calling for appropriate response by the United Nations Security Council," the statement said.
(Copyright 2012 by BNO News B.V. All rights reserved. Info: sales@bnonews.com.)


Posted By Josh Rogin

Thursday, April 12, 2012 - 8:20 PM

Share
North Korea's apparently unsuccessful launch of an Unha-3 rocket with a "satellite" attached marks not only the 100th birthday of the country's founder Kim Il Sung, but also the end of the Obama administration's year-long effort to open up a new path for negotiations with the Hermit Kingdom.
Secretary of State Hillary Clinton warned earlier Thursday that the promised launch by North Korea would scuttle the deal the Obama administration negotiated with Pyongyang and announced on Leap Day Feb. 29, which would have provided North Korea with 240,000 tons of U.S. food assistance over the next year. She lamented that the North Koreans had thrown away the progress made.
"If Pyongyang goes forward, we will all be back in the Security Council to take further action. And it is regrettable because, as you know, we had worked through an agreement that would have benefited the North Korean people with the provision of food aid," she said. "But in the current atmosphere, we would not be able to go forward with that, and other actions that other countries had been considering would also be on hold."
The Obama administration worked behind the scenes for months on the deal, and had been set to announce it last December, but North Korean leader Kim Jong Il died the day before the announcement was set to be made. In February, administration officials traveled to Beijing to try again and proudly announced on Feb. 29 that Pyongyang had agreed to a host of concessions, including a missile-test moratorium.
Since then, there has been much debate in Washington over whether or not the administration knew that the North Koreans planned all along to go ahead with their "satellite" launch, which had been scheduled before Kim Jong Il's death. The fact that the two sides issued separate statements on Feb. 29, neither of which addressed the issue of a satellite launch, led many close observers to believe the administration erred by not getting Pyongyang to commit to canceling the launch in writing.
Arms Control expert Jeffrey Lewis explained at length how U.S. negotiators Glyn Davies andClifford Hart might have flubbed the negotiations by assuming that telling the North Koreans a satellite launch would scuttle the deal and hearing the North Koreans acknowledge the U.S. position was tantamount to an agreement.
"Administration officials are screaming to high heaven that Davies told the North Koreans that a space launch was a missile launch...The problem is that telling the DPRK is not the same thing as the DPRK agreed," Lewis wrote.
Regardless, while the North Koreans surely knew that the U.S. side viewed a missile launch as a deal breaker, it's not clear that the North Korean officials sent to negotiate with the United States had the authority to stop a missile launch ordered by the Dear (dead) Leader Kim Jong Il.
It's also true that the North Koreans sent a letter to the Obama administration asking for a resumption of talks following the planned launch and the administration rejected that proposal. In between Feb. 29 and today's launch, U.S. experts and North Korean officials also met for three unofficial "Track 2" meetings to try to salvage the deal, none of which produced any progress.
Lewis participated in one of the Track 2 meetings, held in late March in London. Another Track 2 meeting was held in New York and included experts Victor Cha, Tom Hubbard, Scott Snyder, Evans Revere, Don Zagoria, Frank Jannuzi, and Keith Luse. A separate Track 2 meeting in Germany included Jannuzi, Tom Pickering, Bob Carlin, and Nick Eberstadt.
No progress was made at any of those meetings, partially because neither the U.S. experts nor their North Korean interlocutors were empowered to negotiate.
"Track 2 is useful for what it can do. What it can't do is negotiations. North Korean delegations at that level are on an incredibly short leash. They are at best letter deliverers and receptors of comments," Eberstadt told The Cable.
And so the launch went forward, and despite its failure, the United States and North Korea now find themselves returning to a familiar pattern of diplomatic tit for tat that will lead to another stalemate and crush the prospects of further bilateral negotiations, much less a return to any multilateral discussions such as the defunct six-party talks.
"The North Koreans will stick to the view that it is their sovereign right to launch a peaceful satellite test and let all the rest of the legal argumentation go where it will," said Eberstadt. "The North Korean government is trying to get the world used to treating the DPRK as a nuclear weapons power. So each time they break an agreement we twitch a little bit less than we did the time before."
Cha told The Cable Thursday, before the launch, that there's little the United States or the international community could do about North Korea's missile test aside from going through the motions at the U.N.
"The administration will condemn it and they'll go the United Nations Security Council to try to get a [presidential] statement, not a resolution. That will be it, and it will look horrible," he said. "And privately they will press hard on China to finally play ball and put real pressure on Pyongyang."
China could indeed do more, such as increasing inspections on its border with North Korea to clamp down on proliferation, Cha said. But in the end, no matter what the Obama administration does, there's no politically viable strategy that can solve the problem.
If the administration plays down the launch and tries to act as if it's not significant, it may look incompetent. If it tries to go back to the negotiating table, conservative critics will cry appeasement. If it presses for more sanctions, it will look ineffective and risk wasting political capital needed to press for international sanctions on Iran and Syria.
"All the options are equally bad for the administration," said Cha. "We have to either accept that they are a nuclear-weapons state and figure out how to try to live with it, or we have to go in the other direction and find a way to take this regime down."
The launch destroys the previously held conventional wisdom that North Korea avoids provocative actions while sitting at the negotiating table, Cha said, and whatever strategy the administration had to deal with North Korea has now been overtaken by events.
"This requires a complete reset in how we deal with North Korea," said Cha. "We got ourselves into this and there isn't an easy way to get out of it."
Cameramen stand by to cover the PAC-3 surface to air missile units at the Defense Ministry in Tokyo, Japan, Friday, April 13, 2012. North Korea fired a long-range rocket early Friday, South Korean defense officials said, defying international warnings against a launch widely seen as a provocation. (AP Photo/Itsuo Inouye)
-
REU: SOUTH KOREAN MILITARY SAYS FIRST AND SECOND STAGES OF ROCKET FAILED TO SEPARATE - YTN
-
NHK: NKorean rocket flew about 120 kilometers before splitting into four pieces, Japanese defense source says
- REU: SOUTH KOREAN ARMY SAYS ROCKET DEBRIS CRASHED BETWEEN 190KM TO 210KM OFF KUNSAN, A CITY ON WEST COAST OF SKOREA
-
[As released by the New Zealand government]

Foreign Affairs Minister Murray McCully has joined the widespread international condemnation of North Korea's satellite launch today using ballistic missile technology.

"Despite North Korea's claim that the satellite launch is for peaceful purposes, this action violates UN Security Council Resolutions, aggravates tensions and undermines efforts to build peace and stability in the region," Mr McCully says.
-
Kyodo: No damage reported in Okinawa after N. Korea rocket launch: gov't
-
SEOUL, April 13 (Yonhap) -- North Korea defiantly fired off a long-range rocket Friday, officials said, in a move sure to spark strong international condemnations and escalate regional tensions.
The Unha-3 rocket took off from the Tongchang-ri launch site at 7:39 a.m., but appears to have separated into several pieces before crashing into the sea a few minutes after takeoff, Defense Ministry spokesman Kim Min-seook said.
- North Korea's long-range rocket fell into the sea about a minute after launch, Japan's Defense Minister Naoki Tanaka says
DEVELOPING

- North Korea's attempt Friday to launch a rocket has failed, according to U.S. officials.
Data suggests the rocket broke up in mid-flight inside the Earth's atmosphere. Officials tell Fox News the rocket did not fall into any populated areas, suggesting it fell into the ocean.
When North Korea attempted to launch a rocket in 2009, the launch also failed during the third phase.
The launch window was scheduled during a week aimed at celebrating Sunday's centennial birth of Kim Ill Sung, the country's late founder.
The United States, Japan, Britain, Russia and others say the launch would be a provocation and would violate U.N. Security Council resolutions banning North Korea from developing its nuclear and missile programs. Experts say the Unha-3 carrier is similar to the type of rocket that could be used to fire a missile mounted with a nuclear warhead to strike the U.S. or other targets.
North Korea denies that the launch is anything but a peaceful civilian bid to send a satellite into space. The Kwangmyongsong-3 satellite is designed to send back images and data that will be used for weather forecasts and agricultural surveys.
U.S. Secretary of State Hillary Rodham Clinton, speaking for the Group of Eight nations after their foreign ministers met in Washington, said all the members of the bloc agreed to be prepared to take further action against North Korea in the Security Council if the launch goes ahead
.
"Pyongyang has a clear choice: It can pursue peace and reap the benefits of closer ties with the international community, including the United States; or it can continue to face pressure and isolation," Clinton said.
At the United Nations in New York, G-8 member Russia echoed that the launch would violate Security Council resolutions. But North Korea's other main ally, China -- which is not part of the G-8 -- was more circumspect.
"We are very concerned about that issue," China's U.N. Ambassador Li Baodong said, adding that Beijing wanted to "diffuse tension, not inflame" it.
Japan's parliament adopted a resolution Thursday condemning the scheduled rocket launch.
"A launch is a serious act of provocation that would affect peace and stability in the region that includes our country," Prime Minister Yoshihiko Noda said, reading the resolution adopted unanimously at the lower house. "We strongly urge North Korea to use self-restraint and not to carry out a launch."
South Korea's Defense Ministry said it was prepared to shoot down any rocket that strays into its territory.
Fox News' Jennifer Griffin, Greg Palkot, Justin Fishel and The Associated Press contributed to this report.


Read more: http://www.foxnews.com/world/2012/04/12/north-korea-reportedly-launches-rocket/#ixzz1rsCrCVz0
Pyongyang, North Korea (CNN) -- Defying warnings from the international community, North Korea launched a long-range rocket on Friday, but it appears to have broken apart shortly afterward, U.S. officials said.
Tokyo, which had threatened to shoot down the rocket if it appeared to be threatening its territory, had called for restraint. But Prime Minister Yoshihiko Noda said Thursday, "We are fully prepared to deal with any contingency," according to the news agency Kyodo.
Countries that include the United States and South Korea see the launch as a cover for a ballistic missile test. International leaders had urged North Korea to cancel the launch, but Pyongyang refused to back down, insisting the operation is for peaceful purposes.
The rocket made it off the launch pad, but fell apart shortly afterward, two U.S. officials said.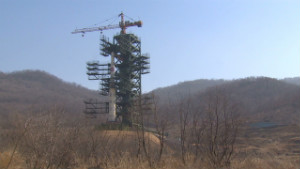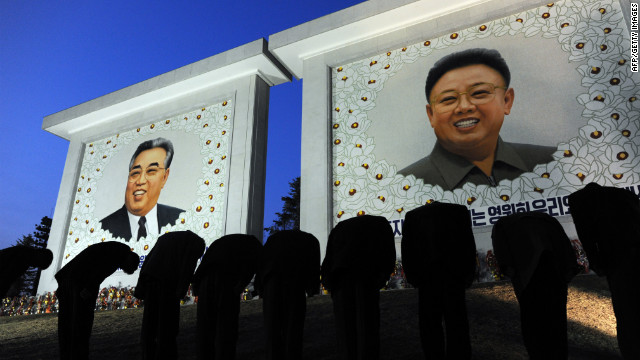 The North Koreans have said the rocket was needed to launch a weather satellite into orbit.
"The wise thing would be for North Korea to avoid this provocative and ill-considered action, which is in blatant violation of international law and their international obligations," said U.S. Ambassador Susan Rice, who currently holds the U.N. Security Council's rotating presidency, prior to the launch.
At the United Nations, diplomats warned that Pyongyang would face further isolation if it went ahead.
In Washington, White House spokesman Jay Carney had said the launch would be a "significant and clear demonstration of bad faith" on the part of the North, making it impossible for the United States to follow through on the food-aid deal.
South Korea described the planned move as a "grave provocation" and said it would respond with "appropriate countermeasures." Meanwhile, the Philippines and South Korea ordered commercial planes and fishing boats to stay clear of the rocket's proposed path.
"This launch will give credence to the view that North Korean leaders see improved relations with the outside world as a threat to the existence of their system," U.S. Secretary of State Hillary Clinton said this week. "And recent history strongly suggests that additional provocations may follow."
A recent report from South Korean intelligence officials said that North Korea is planning a new nuclear test in the area where it staged previous atomic blasts.
The South Korean intelligence report noted that the two previous rocket launches that Pyongyang said were intended to put satellites into orbit were followed a few weeks or months later by nuclear tests.
The last time Pyongyang carried out what it described as a satellite launch, in April 2009, the U.N. Security Council condemned the action and demanded that it not be repeated.
Vitaly Churkin, Russia's U.N. ambassador, told reporters outside the Security Council chambers that members don't have "clear agreement" about what steps to take if the launch goes ahead. "But one thing I can tell you: We have unanimity of understanding that if it were to happen, that would be a clear violation of two Security Council resolutions."
And Rice warned, "Every time they go down a path such as this, their isolation intensifies, the needs of their people increase and they become more and more out of the bounds of the international community. That will be the case if they do so."
Meanwhile, Chinese Ambassador Li Baodong said countries need "to do everything possible to defuse tension rather than inflame the situation there." China is North Korea's leading ally.
The failed launch came amid North Korean preparations to mark the 100th anniversary of the birth of Kim Il Sung, the founder of North Korea who ruled the Communist state for more than four decades. His birthday on April 15, known as the "Day of the Sun," is a key public holiday.
On Wednesday, North Korea's ruling Workers' Party held a special conference that helped firm up the position of Kim's grandson, Kim Jong Un, the secretive state's new leader.
Korean television showed a somber Kim standing beneath two towering statues of his grandfather and his late father, Kim Jong Il, while receiving applause from party functionaries and the military. Kim Jong Il was given the title of "eternal general secretary" of the Workers' Party, while Kim Jong Un was named the party's first secretary.
The title appears to be a newly created position that sets the stage for a virtual coronation of Kim Jong Un, says North Korea watcher Jonathan Pollack of the Washington-based Brookings Institution.
"Creating this new position is sort of like retiring a jersey number for a famous baseball player," Pollack said. "It shows a deference to his father and to the old guard, while still cementing his control on power."
North Korea announced other titles for Kim Jong Un, including making him a member of the Political Bureau of the Central Committee and chairman of the Central Military Commission.
Kim Jong Un was already being described as the supreme leader of the party, state and army. But it is unclear how directly the young Kim, thought to be in his late 20s, is involved in policy decisions.
The leadership transition bears similarities to the previous transfer of power from one generation of the Kim family to another.
"Kim Jong Il is now venerated at the same level as his father, buried in the same tomb, and they are making statues of them riding together on horseback," Pollack said.
"But Kim Jong Un never got the on-the-job training his father did, so he may have this title to allow some mentoring or sharing power and decisions with his elders."