Photos: Dual attacks in Norway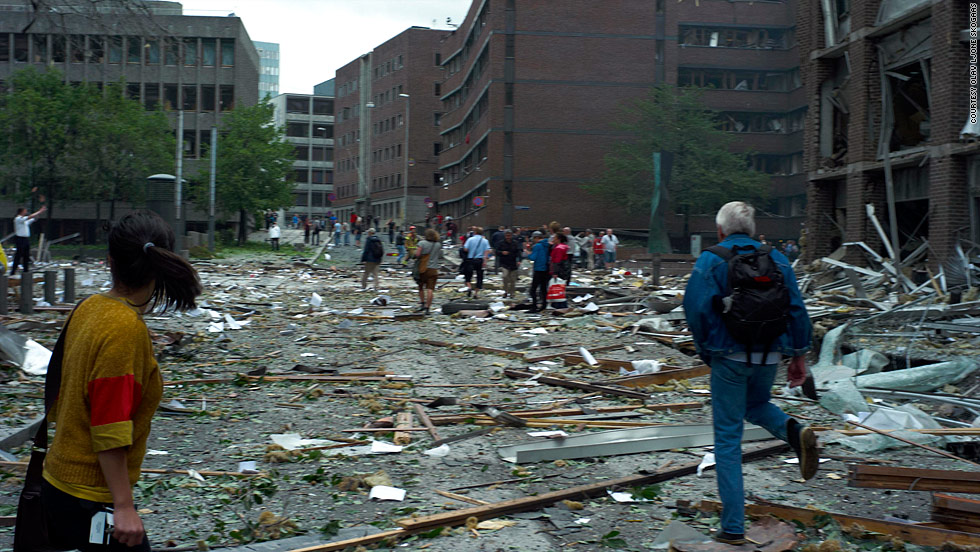 The streets in the blast zone were strangely quiet afterward, iReporter Ian Dutton said. "Generally, it's a pretty-hopping downtown area, but not now," he said. "The bystanders are being kept quite a distance away."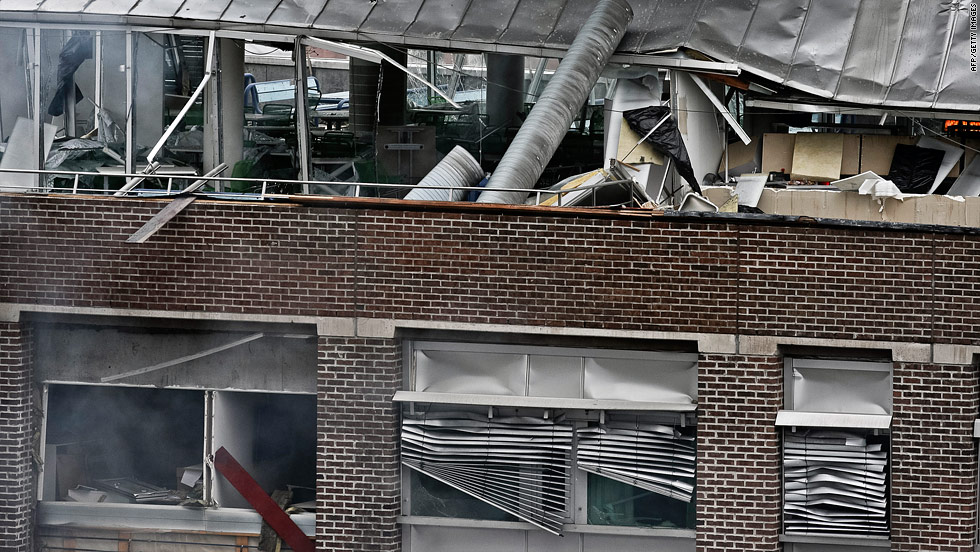 Smoke rises from a building after Friday's blast, which was caused by a bomb, an Oslo police spokesman says.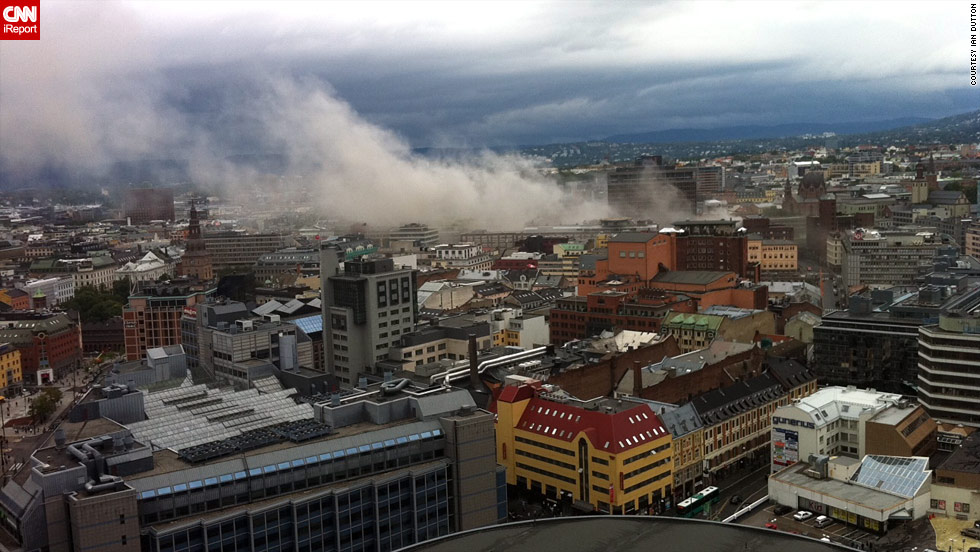 CNN iReport contributor Ian Dutton captured this view of the explosion from his Oslo hotel. Dutton, who lives in New York, said the scene reminded him of what he witnessed on 9/11.
Major Europe attack plots
A roundup of explosions and bomb plots in the continent from Madrid in 2004 to Friday's Norway attacks.
Last Modified:

22 Jul 2011 16:23
The July 22 attacks in Oslo and Utoya in Norway were the latest in a long line of plots targeting Europe [AFP]
Some recent attacks and plots in Europe:
Norway attacks
Up to 17 people have been killed in two separate attacks in Norway on July 22, 2011, the first a bomb blast that went off near a government building housing the prime minister's office in Oslo, and the second a shooting incident at a youth camp near the city.
There was no claim of responsibility, though Norway, as a NATO member, has been the target of threats, if not bombs, before, notably over its involvement in conflicts in Afghanistan and Libya.
Madrid bombings
On March 11, 2004, 10 bombs hidden in sports bags exploded on four packed commuter trains at the height of the morning rush hour in Madrid, killing 191 people and wounding 1,700.
Three weeks after the blasts, seven men including two suspected bombing ringleaders blew themselves up in an apartment after police closed in on them. The blast killed a policeman.
London bombngs
Four suicide bomb blasts on London transport during the morning rush hour on July 7, 2005, killed 52 people and injured about 700 in the first suicide bombing attacks in western Europe.
On July 21, four men made a failed attempt to carry out a second wave of attacks on three London underground stations and a bus.
Barcelona plot
Spain's high court on December 14, 2009, jailed 11 men for up to 14 and a half years for attempted suicide bombings on Barcelona's metro in 2008.
Airline bombing plot
Three Britons were found guilty in September 2009 of plotting to kill thousands by blowing up transatlantic airliners bound for North America in mid-flight suicide attacks using bombs made from liquid explosives.
Shoe bomber plot
Richard Reid, a British-born follower of Osama bin Laden, was sentenced to life in prison in January 2003 for trying to blow up a transatlantic flight with explosives stuffed in his shoes.
Reid tried to blow up American Airlines Flight 63 on December 22, 2001, as it flew to Miami from Paris. He was unapologetic for his actions and said he was "at war" with the US because it sponsored "rape and torture".
Source:
Reuters